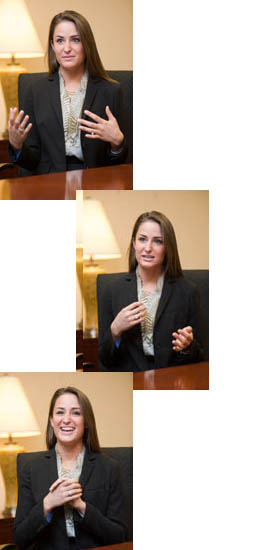 Chelsea Riedel, CPA is the Director of Finance and Business Development with The Financial Literacy Group. Ms. Riedel is responsible for managing the firm's finances and for helping to identify business opportunities.
Ms. Riedel taps her experience as an accountant to manage financial matters for the organization which includes financial planning and budgeting, tax issues, insurance, contract management, record keeping and financial reporting to senior management.
Ms. Riedel also uses her business skills and years of experience in the financial literacy space to guide the firm's business development efforts.
Ms. Riedel is an honors graduate of the Robert H. Smith School of Business at the University of Maryland where she earned Bachelor's Degrees in both Accounting and Finance and is presently pursuing a Master's at New York University.
Contact Info
T 202 / 747-9490 x1
F 202 | 747-7491
chelsea.riedel@FinancialLiteracyGroup.com